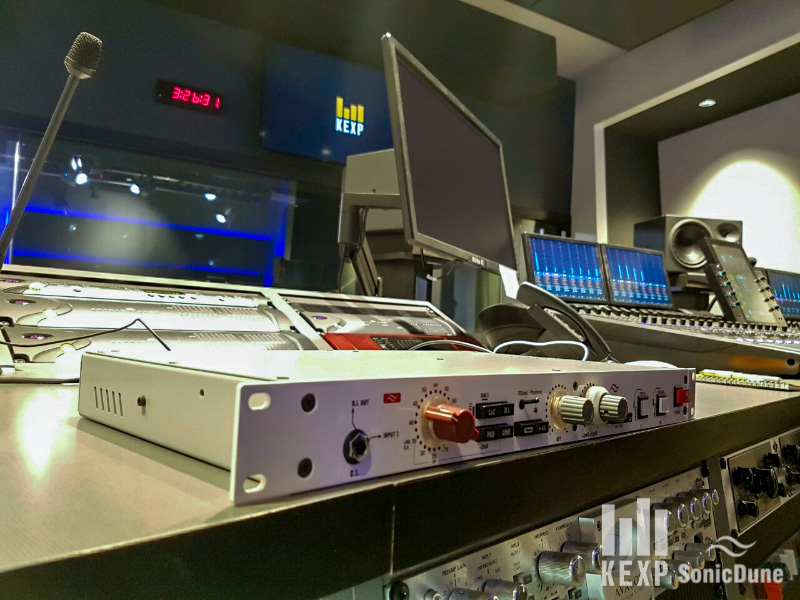 1Q73, the very first product of Sonic Dune, has spent the last few weeks on the road, traveling the dusty roads of USA in search of true audiophiles and aficionados of high end audio.
We were privileged to make a stop at Seattle's KEXP Radio, one of the best known radio stations in the world broadcasting more than 700 live performances each year, featuring nothing but the hottest talents in the music industry.
Being a part of KEXP feels like making music history in real-time, and we are proud that a little bit of that history has went through 1Q73. That's right, folks – our flagship preamp was not a mere bystander, but an active participant in the broadcast!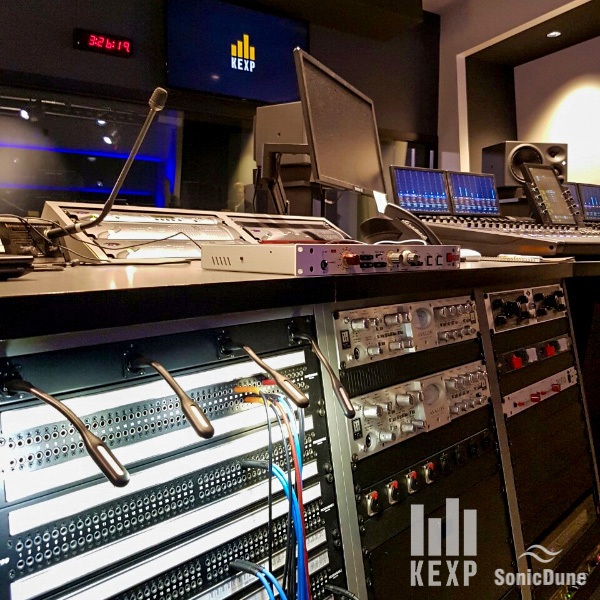 As fans of music, audio, and any type of sound frequencies coming together to bring joy to people, we are thrilled to play even a small part in the operation delivering a sonic punch for decades and counting.
You did well, 1Q73. You did well.