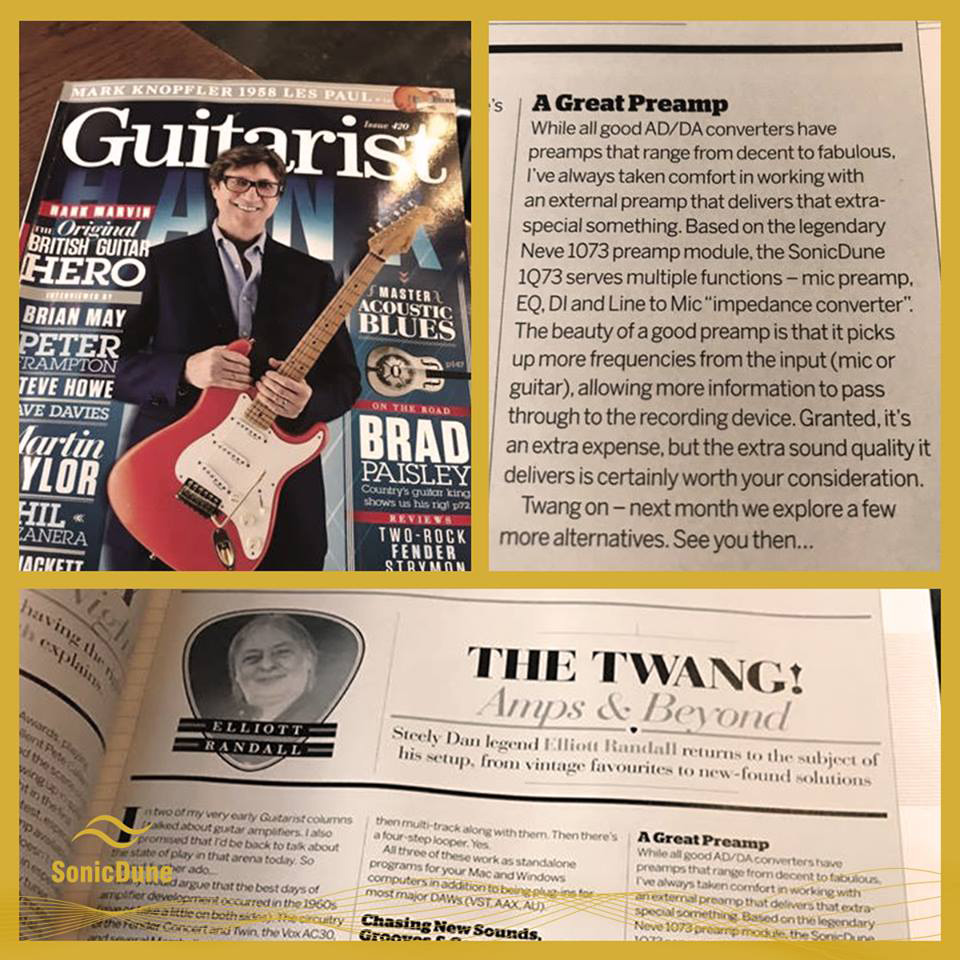 Forgive us if we sound like we're gloating, but when your product gets mentioned in the longest-established and best selling European magazine dedicated to guitars and guitar players, well, you're kinda justified in letting it go to your head for a brief while.
The June 2017 issue of the Guitarist magazine brings us the semi-regular "The Twang" column from the living guitar god Elliott Randall. In "The Twang", Mr. Randall shares insights regarding his live and studio setup, offering tips and tricks for creating a unique sound. In his latest writing, among other thing, he has touched upon the importance and the value of a quality preamp, highlighting none other than our very own 1Q73.
It is an incredible privilege to have our work recognized by such a R'N'R great, and an honor to see our product in one of his setups.
A common misconception about 1Q73 its that it is primarily a studio tool. While we believe that its qualities do shine the brightest in a studio environment, it is just as effective in live situations, whether to add a bit of individual flair to an instrument, or to capture the overall sound in greater, warmer detail. In other words, that little bit of extra for any musical context.